Daniela lives in Stara Tura with her husband, Tomas and two sons.They are building a new house and hopefully they will be moving in before the new year.
Daniela is working as an English teacher at school, online and in one community school.
She also volunteers at her parish in Stars Tura. She works with children and youth.
The photos are of Daniela, Tomas and two sons.
CONGRAT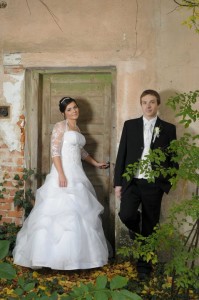 ULATIONS TO DANIELA AND HER HUSBAND TOMAS on the birth of their son, Trencianska vnucika Simonka Stuchleho, Sunday, September 7, 2014. Weighing 7# approximately and 19 1/2 inches long. Daniela (Dandi) visited Lebanon in 2016,  along with her mother and sister (both named Olga) and her son Simon.