Doug was born in Springfield, Ohio, and went to Shawnee High School and Rockway Lutheran Church there.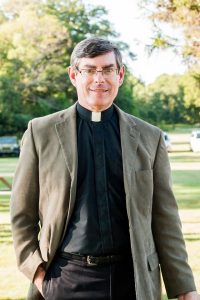 He attended the Rose-Hulman Institute of Technology in Terre Haute, IN, and graduated Wittenberg University in Springfield, Ohio, with a BA in Political Science and Religion. He then attended Lutheran Theological Seminary in Philadelphia, where he earned his Master of Divinity. He interned at St. Matthew Lutheran in Avon, Connecticut.
Doug's first pastoral call was with Reformation Lutheran Church in Columbus, Ohio, where he served from 1988 to 1995.
Doug is married to Monica (née Rust). She was born in Vancouver, Washington and grew up in Maryville, Tennessee and Pittsburgh, Pennsylvania.
Monica graduated Wittenberg University in Springfield, Ohio with a BA in History. She also earned a Paralegal Certificate from Capital University in Columbus, Ohio. She worked for several large law firms in Philadelphia and Columbus, and now works for the District Court, Civil Division for Muskegon County.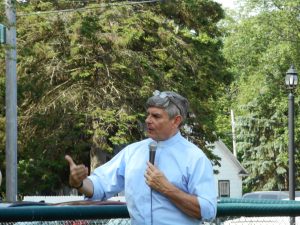 Monica is an accomplished guitar player and singer, and is part of the Lebanon Musicians who provide worship music on Sundays.
Doug and Monica have two adult children, Allie and Stephen, both are Wittenberg alums.